The tide of the gig economy has turned, and there is no turning back. According to recent estimates, the global gig economy will be worth nearly $350 billion this year alone.
While gig work isn't a new phenomenon, the size and scale of the global gig economy have skyrocketed in the last decade. In 1995, 10% of Americans worked as temps, contractors, and on-call workers. By 2027, an estimated 60% of the workforce will be independent professionals.
Gig Economy Growth Drivers
The gig economy has been growing steadily for years. Today, adding a second or third gig-based job is common, as people increasingly seek to take more control of their economic situation. The gig economy also grows as entrepreneurs take advantage of technology to be their own boss and to source remote workers.
Mental therapist Brittainy Wagner, for example, started a private practice in 2014 as a means to escape a toxic work environment as an employee of a local non-profit agency. She hired a number of remote workers.
"I wanted the freedom to set my own schedule and the possibility to earn more," she said.
The way we live, work, and play is dramatically changed by the gig economy's growth, but what's behind the soaring growth? Let's take a look.
Economic Uncertainty Drives Demand
The 2008 global financial crisis sent unemployment rates soaring to more than double pre-crisis rates. During this time, many unemployed and underemployed people took short-term work as an interim source of income. As a result, demand quickly grew for flexible, temporary work and the concept of gig work entered the mainstream.
Smartphones + Apps Remove Friction
The proliferation of smartphones and the introduction of app-based platforms like Airbnb, Uber, and Task Rabbit brought gig work to the next level. By connecting consumers directly with workers and facilitating easy payments between the two, app-based platforms removed many of the friction points associated with gig work. These platforms created flexible jobs based on immediate demand. Anyone could now download an app and earn money doing small tasks like driving passengers, delivering meals, running errands, and completing chores.
Global Pandemic Reframes Work
While the financial crisis and app-based platforms were the sparks for the gig economy as we know it, COVID-19 fanned the flame, redefining the very nature of work for both companies and workers. In a recent survey from Harvard Business School, 90% of companies say they believe the shift to a blend of full-time and contract employees will offer a competitive advantage in the future.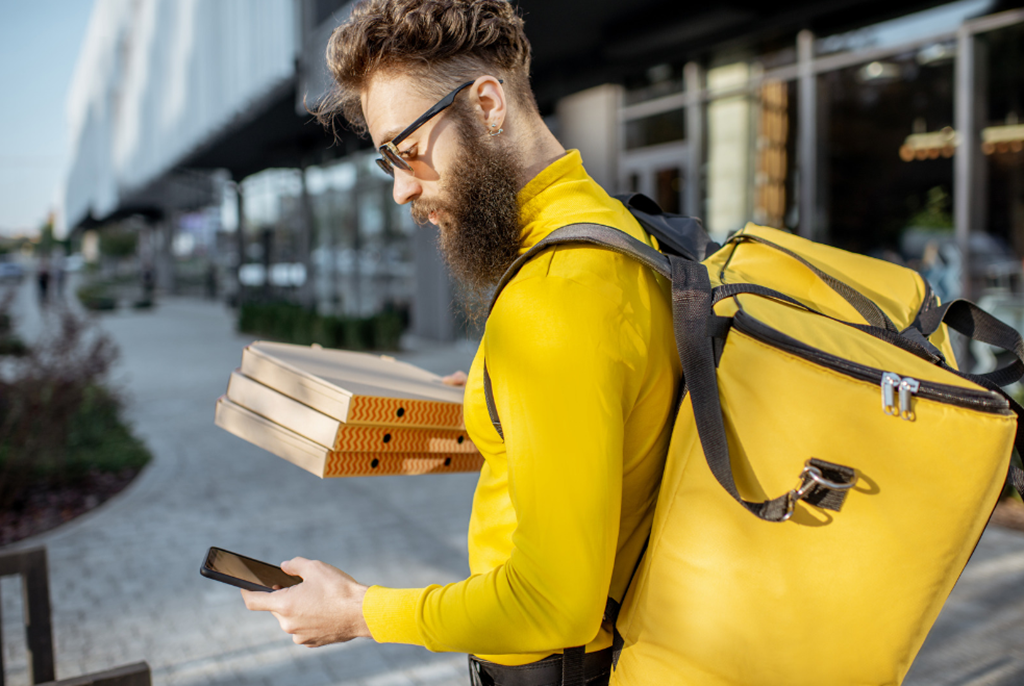 Positioning Your Business for Success With the Independent Workforce
From small startups to established companies, a steady supply of contract workers is necessary to grow and tap into consumer demand for everything from on-demand rides, insurance sales, and even virtual healthcare services.
Three ways to position your business for success:
Offer Flexibility. Gig workers want autonomy over when and where they work. Flexible locations, schedules, and payment options are valuable, but consider other opportunities as well, such as equipment and technology requirements.
Identify Efficiencies. For on-demand workers, time is money. You must invest in technology and processes that improve efficiency for contractors, whether that's seamless onboarding, purpose-built technology for managing payments, or considering new solutions that make their jobs easier.
Become an Employer of Choice. The key here is understanding what contractors want and helping them achieve their goals. In today's landscape, this includes everything from offering skill-building opportunities, providing transparent communications, and helping contractors feel invested in the company's purpose.
How to Create a Stand-Out Contractor Experience
The increasing demand for gig labor across industries means there is tight competition for talent everywhere.
What can your business do to stand out?
The key to attracting this independent workforce is a thoughtful, well-planned contractor experience that builds your reputation as an excellent place for contractors to work.
Offer Fast, Reliable Payment
While studies show gig workers are happier and healthier than their salaried counterparts, they tend to be more anxious about their finances, and most have little emergency savings. Edison Research found that 45% of full-time gig workers have a high Economic Anxiety Index score compared to 24% of traditional full-time employees, and 80% say they would have difficulty paying a $1,000 unplanned expense.
Anything you can do to alleviate financial concerns and give them the peace of mind that they'll get paid will make gig workers more likely to choose and stay with you. Putting tools in place that make it easy for contractors to receive payment when and how they want can be a considerable value proposition and a significant differentiator for any company, regardless of industry or size.
Often it takes companies a minimum of 4-5 days to pay contractors, which can seem like an eternity when you need to pay rent or buy groceries. Offering a same-day or instant payment option will build trust and loyalty among your 1099 workforce.
Build a Strong Culture for Independent Contractors
Whether you're building a startup that relies on contractors or simply looking to hire more contract workers, it's important to remember that the values of independent workers often differ from those of traditional salaried employees.
There are a few things businesses known for their contractor experience have in common:
Good working conditions: Today's gig workers have endless options for choosing an employer and won't tolerate poor or unsafe working conditions. You must carefully examine policies and procedures to ensure employees are safe, comfortable, and happy.
Socialwyze founder and CEO Cody Merrill advise businesses that employ contractors to:
"Get to know at least some of your (contactors) personally so that you can develop genuine empathy and make more informed decisions."
By developing personal relationships with your independent contractors, you will better understand their expectations and create working conditions that exceed their expectations.
Pay workers fairly and on time: Again, because of the talent shortage, on-demand workers are increasingly critical of companies that don't have good financial practices - whether that's low wages, late payments, or overly cumbersome processes for getting paid.
Though the contractor arrangement is often temporary, Kolkata Chai Co. founder Ani Sanyal recommends thinking longer term.
"Treat your contractors as part of your team because you never know what a temporary relationship can turn into. By inviting them into the process, paying them on time, and acknowledging their work, you (can) build meaningful relationships for the long term."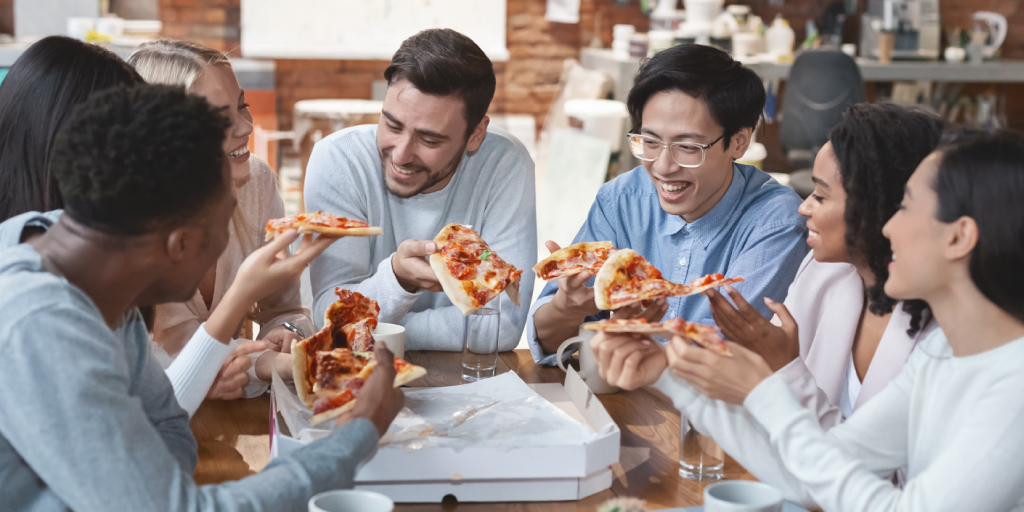 Transparent Communication: The modern workforce, particularly millennials, care deeply about working for ethical companies and look to leadership to provide a big picture view of a company's role. Share information openly, ask how contractors are feeling, and don't be afraid of the answers.
When asked his top advice for companies that hire contractors, Triangle Lawn Games founder Gordon Buchanan emphasized the importance of transparency.
"Be transparent in your communication, and don't be afraid to share some of your company data with them. We are really open with our people about revenue and numbers because we pay our partners based on revenue, and that helps get them excited to see into the business and feel invested."
Employees are Respected and Empowered: Contract workers want to feel like their feedback is heard and respected. Do they have opportunities to bring ideas forward? Are managers and leaders open to honest feedback?
Empowering contractors is a critical tenant for the on-demand talent marketplace Givego, says Founder & CEO Willie Ford:
"Treat them really well. They are your lifeblood. Empower them to provide great experiences to your customers. Give them a voice. Listen to their feedback, learn from them, and involve them in your product roadmap."
Benefits of a Good Contractor Experience
Tell The Reader More
Creating a superior contractor experience will make it easier for your business to attract and retain independent contractors. It also will pay dividends for your business's bottom line.
Businesses cite many benefits, including:
Lower cost of contractor acquisition

Reduced absenteeism

Reduced loss, theft, and damage

Fewer legal issues

Higher revenue and profits

Turning visitors into leads

4 Ways to Improve the Contractor Experience
The goal of everything you do for contractors should be to make it easy for them to work with you. Consider how you can make the experience enjoyable and how you can make it better than the myriad available alternatives.
Tip 1: Get Creative to Attract Quality Gig Workers
Finding gig workers is challenging for recruiters, especially when your company doesn't have the name recognition of well-known platforms and marketplaces like Uber, Instacart, and Fiverr.
In general, contractors' employment history is often more fluid. They tend to work for multiple employers or platforms simultaneously and may only take gig work periodically. While W-2 employees tend to search for a new job to find their next career move, 1099 contractors are constantly on the prowl for their next gig. They may be looking for more work to fill their time, seeking higher-paying projects, or planning for when their current gig ends.
Here are a few strategies for attracting gig workers to consider:
Engage with potential candidates in social media groups and communities. Social networks such as Facebook and LinkedIn are rife with groups that support independent contractors. Search for general groups promoting gig work, location-specific groups, and profession-specific groups.



Outside the leading social networks, you can also search for niche communities that serve your industry. Recruiters should tread lightly when first joining these online communities. Read the room (and the community rules) before posting. It's generally best to first engage with group members and answer questions before posting job listings.




Use your social media channels to showcase the contractor experience. Prospective workers often use social media to research prospective employers and understand the organization's values and day-to-day experience for contractors. Think about how you can make your contractors the hero and give prospects an inside look at what makes your organization unique.


Capture attention by creating valuable content. Think about the questions and information potential contractors might be looking for and create helpful content to meet their needs. Start by identifying who you are trying to engage, then determine what resources or information would educate, entertain and engage them.



For example, let's say you're trying to build a delivery driver pipeline and focus on people who stopped driving rideshare during the pandemic. You've learned from your research that this target spends a lot of time on TikTok, so maybe you create humorous TikTok videos about what makes delivery driving better than rideshare. Or create a series of testimonials from former rideshare drivers explaining why they prefer delivery. Could you find a TikTok influencer who drives rideshare and have them try your platform instead and document their experience?




Participate in events (Virtual and IRL). Events are a great way to connect with potential candidates, but you'll need to figure out a hook that will incentivize them to attend. If you're trying to recruit healthcare professionals and target new grads, perhaps you can host a virtual event with a financial planner specializing in healthcare to help them create a five-year plan? Or, if you're trying to recruit inner-city workers for a warehouse gig in the suburbs, maybe you offer free Lyft rides to the event to make sure transportation isn't holding them back.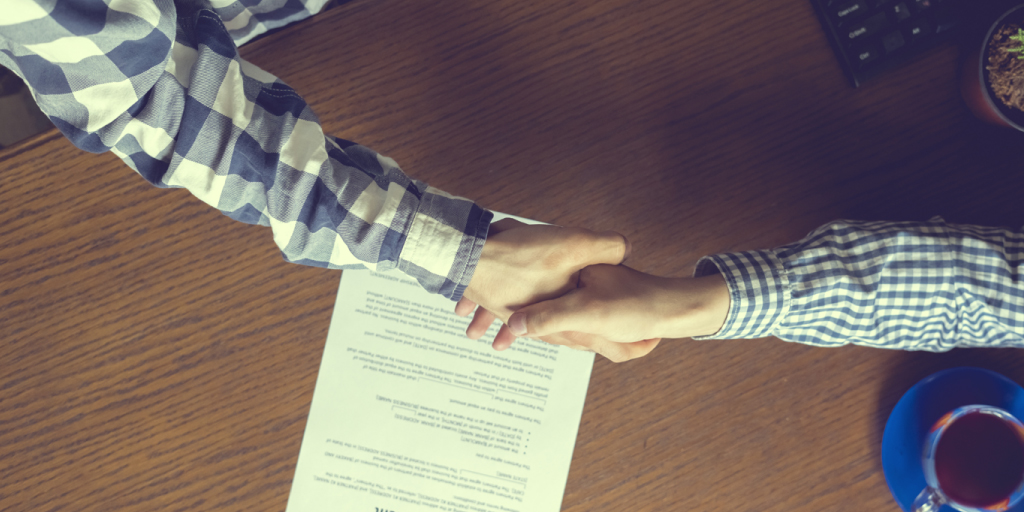 Tip 2: Simplify the Hiring Process
A slow, clunky hiring process is expensive and ineffective … a non-starter in the fast-moving gig economy. Once you have a potential candidate on the line, you need to move quickly and make it as seamless as possible to move them through the hiring process. Not only will this make candidates more likely to complete the process, but it also shows that your company appreciates contract workers and values their time and contributions.
Further tips to simplify the process include:
Job postings should focus on getting candidates into your hiring funnel. Don't worry too much about engaging workers or trying to qualify them in your listings. Today's gig workers are shopping for jobs and checking features and benefits the same way they look for a new TV. As they scan your listings, they want to quickly understand what it's like to work at your company and what you can provide them that's different than others.


Use your Careers site to showcase your brand. Your Careers content should be dynamic, engaging, and designed to reach your specific targets. Keyword optimizes everything using the language your candidates are using, not your company's internal jargon. If you're looking for warehouse pick-and-packers, you better know what words they're searching to find jobs.


Make a move to on-demand video interviews. According to a survey from icims

, 92% of candidates like on-demand video interviews, saying they're flexible, innovative, and offer an opportunity to make an impression beyond their resumes. Pre-recorded on-demand interviews let workers complete them on their schedule, using whatever device they want. It's a great way to showcase your organization's commitment to flexibility.




Streamline technology and background checks. Gig workers have minimal tolerance for cumbersome processes and outdated technology. The fewer hoops you make candidates jump through during the hiring process, the better. Don't make them jump between (and keep track of) multiple technology platforms. Streamline the process and explore technology solutions that eliminate paperwork and make everything mobile-friendly.


Simplify contracting language. The last thing you want is for a candidate to get hung up on the language of their contract. Translate the legalese into simple language that is easy to understand. Contractors should be able to understand the agreement they're making clearly.
Once you've hired a contractor, it's time to onboard them. At this point, they're excited about the new opportunity and eager to get to work earning money. You don't want to slow them down with time-consuming (and annoying) paper forms.
However, all businesses are required to collect a Form W-9 from every U.S.-based contractor. For companies hiring many contractors at once, or those with marketplace business models with onboarding thousands of new contractors monthly, this can be a significant burden to manage.
"The challenge with contractors is recordkeeping," said Richelle Delia, founder of specialty produce startup Indoor Acres Farm. "I found it clunky to manually record every time I paid a contractor and our annual total spend per contractor. I have found that asking for W9 forms after the relationship has started is often a tension point."
Delia said switching to a software-based solution for onboarding simplified everything and made "the entire process of information gathering, payment and recordkeeping easy, cost-effective, and on-demand. It was easy to see the value and start using the service."
If you're currently taking a manual, unorganized approach, explore technology solutions that streamline and digitize contractor onboarding and payment solutions.
For OrangeCrate, a platform for restaurant delivery services, switching to an automated onboarding solution improved the contractor experience and saved the business time while reducing contractor turnover.
The best part, according to CEO and co-founder Andrew Simmons? "Not having to collect information from the contractor because they were slow to respond. It takes us two seconds to send a notification now, and it's on them to complete it. We are having to recruit less because we have a lowered turnover from unhappy contractors," Simmons said.
As Simmons experienced, by switching to the right onboarding solution, you can:
Enable Self-Onboarding for Contractors. Investing in technology that allows contractors to self-onboard puts them in control of their onboarding instead of waiting for your business to complete collection and validation manually. Self-onboarding streamlines the process for everyone. You'll want a contractor portal that lets workers take care of everything online, including collecting and validating their W-9 and self-managing payment information.
Cut Out Paperwork. Solutions designed to collect W-9 information digitally will save your business and your gig workers time and headaches. Workers will appreciate being able to use any device they want to provide their information digitally.
Maintain Compliance and Security from W-9 to 1099. When you employ 1099 contractors, you must maintain separation between your independent workers and your W-2 employees. Technology solutions can help minimize ambiguity between the two classifications while enabling 1099 data tracking, issuance, and filing. To save time, consider options that can automate 1099 creation and IRS filing
Gain Visibility into Onboarding Progress. Select a solution with a dashboard that gives your business full tracking and reporting capabilities with visibility into the contractor's onboarding status.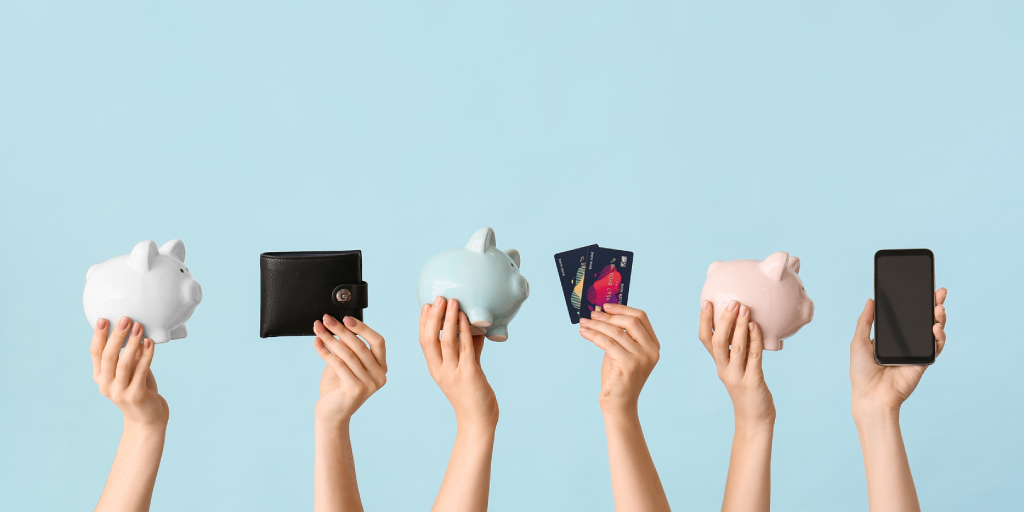 Tip 4: Provide Flexible Payment Options
People are the foundation of every business, and increasingly it's freedom and flexibility people want from their employer — from where and when they work to how and when they get paid. New, innovative technology solutions are particularly well suited to help you deliver the flexibility your gig workforce demands regarding payments.
Efficiently managing payments is one of the most complex aspects of managing your 1099 contractor workforce. At the same time, it's an area that significantly impacts the overall contractor experience.
There are several areas to consider as you look for simpler ways to manage contractor payments:
Pay Contractors with What They Have in Their Wallets Today.
Payment optionality improves the contractor experience and will help you attract and retain the best talent while remaining competitive in the market.
Given advancements in payment technology, there is no need to limit how your contractors receive their money. This is where many popular payment apps fall short. Companies are looking for a way to pay contractors but fail to consider what they will do to get their money.
The right software allows your business to pay contractors with any payment solution they want, as long as there's an accounting number and a routing number. That means they can use any Visa or Mastercard debit card or have funds direct deposited into their bank account. Some solutions are also starting to offer additional options like cash payment pickup and crypto payment.
With this approach, you'll eliminate the need and hassle of mailing or arranging picking up of paper checks (woohoo!). Nor will contractors have to sign up for a new account with an unfamiliar platform or worry about managing a dedicated debit card.
"We wanted a way to distribute payments directly to a freelancer's bank accounts without having to deal with the hassle of a bank's routing number, 1099 paperwork, or even a Paypal account," said Jibril Sulaiman, founder and CEO of Incluzion. Incluzion is a marketplace and community that supports and advocates for the Black and Latinx communities through work in the gig economy.

The solution they selected "streamlined everything, making the entire process so easy," said Sulaiman.
Fund Payroll Your Way
In addition to improving contractor satisfaction, payment technology can also give your business flexibility in how you fund payroll, which provides you with options as your business needs change. Best-in-class solutions will allow you to fund from any source or flow you want, including:
Using an existing revenue stream like Stripe.

Setting up an FDIC-insured bank account with your software platform as your funding account.

Funding through your current bank.

Using a credit facility.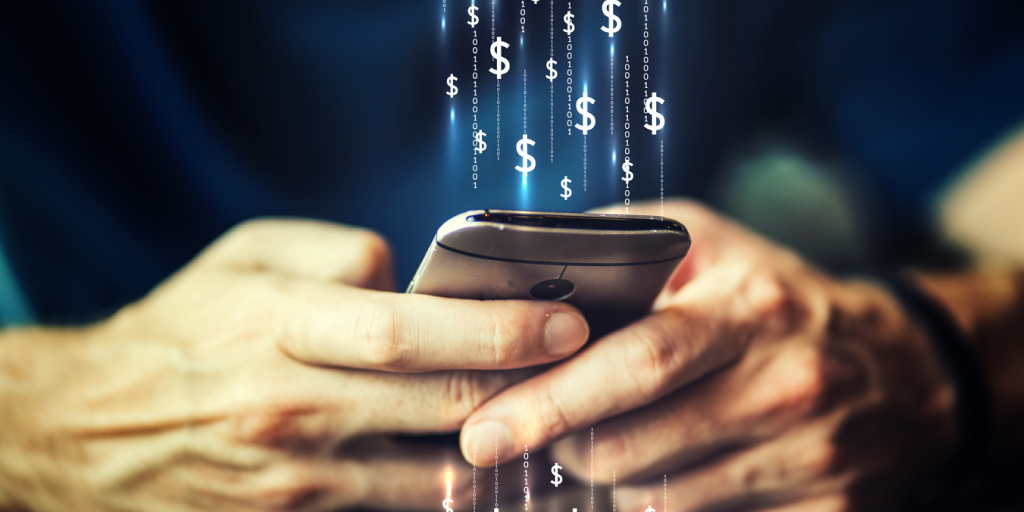 Use Different Payout Speeds to Stay Competitive (While Still Accommodating Your Cash Flow Needs)
While twice a month payments are the norm for W-2 employees, today's contractor's value speed-of-payment, waiting for three to seven business days (or more) to get paid won't cut it.
Contractors want instant, same-day, and next-day payments, and to stay competitive, you need to figure out how to deliver. This can seem like an impossible challenge when you're already struggling to keep up with paying in two-week intervals.
"There was no good way to pay out individuals who work different hours and make different amounts. We were spending mountains of time every two weeks trying to figure out contractor payments that it really was overwhelming," said Jon Sieber, Co-Founder/CEO of Chess at Three, a service using the contractor workforce to innovate education.
By implementing payroll software designed for paying contractors, a several-day, bi-weekly project suddenly became simple.

"When you are running a business, the number of pots you have your hand in can make things disjointed and extra time-consuming. By being able to take a task like paying over 140 contractors and make it easy, that is a huge success," said Sieber.
The ability to offer instant payments, in particular, can be a game-changer and a significant competitive differentiator for your business.
"When we started offering Instant Pay, our firefighters loved it, and they were willing to pay for it themselves to receive their money on the same day," said Hidrent Founder & CEO, an app that connects firefighters to businesses needing safe, trustworthy, and reliable handyman-type services
Do you want to offer same-day or instant payouts but don't have the cash flow to pre-fund your account? For same-day payments, one option is to use technology that allows you to make a payment in the morning and push it to debit in the afternoon. Or, find a solution that offers Accounts Receivable functionality for collecting funds directly to a bank account on your payment platform and use these funds for instant payout to contractors.
Automate Contractor Payments
Gig workers aren't motivated by traditional benefits like PTO and health insurance. It's all about earning that cash as quickly and reliably as possible.
Unfortunately, getting paid reliably is a common challenge for the short-term workforce. According to the Freelancers Union, more than 70% of freelancers have experienced difficulty receiving payment in their freelance careers.
Automating contractor payments all but eliminates this issue, which will keep your contractors satisfied and more likely to recommend your business to their gig-working friends.
Offer Self-Management of Payment Information and Payment Tracking
When it comes to payment, today's contract workers want flexibility, optionality, and mobility to take how they get paid with them from job-to-job and task-to-task.
Allowing contractors to self-manage their payment information online puts them in control. It enables them to quickly adjust if their financial situation changes without your business having to spend a single second on customer support.
Some platforms will even allow you to pay a contractor even if you don't have their complete information. Your payment run can continue while the platform completes the onboarding process.
Payment tracking offers similar benefits for both contractors and your company. You both get transparency in real-time, any time. This gives contractors much-desired peace of mind and allows you and your staff to focus their time and energy on growing your business.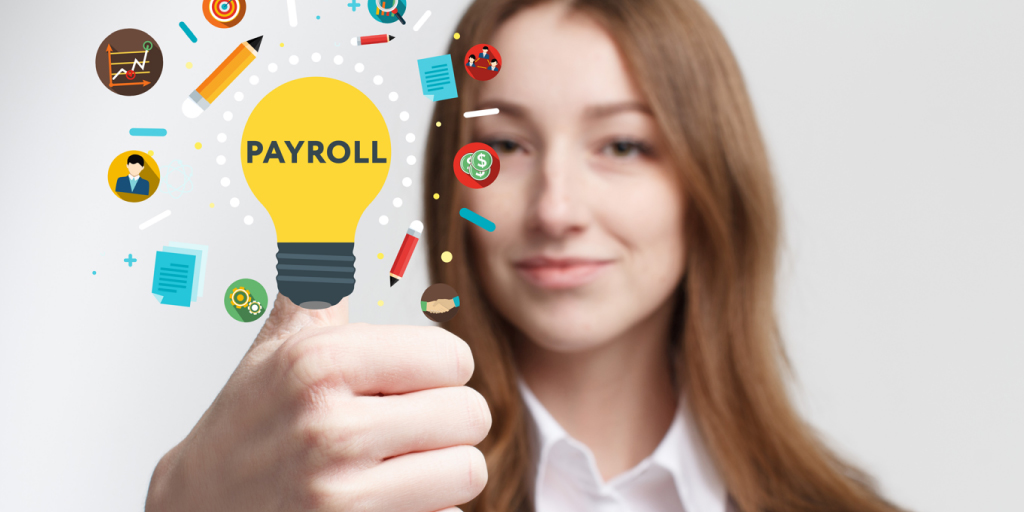 Questions to Ask When Evaluating Payroll Technology
The main objective when you evaluate payment options is streamlining and simplifying your processes. The following questions can help you determine the best solution for your business.
Was the Platform Specifically Designed to Manage Contractor Payments?
Why this is important: Businesses that hire contractors have vastly different needs and requirements than those focused on W-2 employees. A software purpose-built for contractors will not only reduce ambiguity when separating W-2 employees from contractors but will offer features specifically designed to handle the unique needs of contractors
How Does the Platform Handle Unique or Non-Standard 1099 Arrangements?
Why is this important? Unlike W-2 arrangements, contracts for independent workers are pretty variable in terms of how workers are paid (hourly, project-based) and how frequently. A platform designed for 1099 contractors will invariably be better suited to handling a variety of unique, non-standard 1099 arrangements.
Can the Platform Handle the Full Contractor Commerce Experience, Including Payroll, Payments, and Banking?
Why this is important: A truly best-in-class contractor experience requires a solution that blends these verticals. Integrating siloed solutions will introduce complexity and detract from the flexibility and transparency today's contractors seek. For example, if you choose a solution only focused on payments, you'll likely be hurting come year-end because you'll need to find another solution to manage 1099 filing. A solution that handles the full contractor experience will smoothly take you from W-9 to 1099.
Payment Technology Features to Look For
Additional features to look for in your payroll technology include:
Dashboard with full tracking and reporting

Payment tracking, confirmation, and notifications

Easily handle line items and reimbursements

Contractor user management

Make a single or batch payments

Import or invite contractors
To succeed in today's ultra-competitive labor market, employers must continue to find new ways to attract and retain gig workers. The fastest path to building a strong pipeline is to create a positive, memorable contractor experience. Carefully shaping every touchpoint your company has with its contractors — from a streamlined interview process to efficient onboarding to flexible payment options — is the best way to stand out and ultimately become an employer of choice.